A Research Fellow at the Department of Health Policy and Management at New York University says a lockdown is a blunt tool to control the second wave of Covid-19 in Ghana yet it will be effective.
Nana Kofi Kwakye speaking in an interview with the MEDIA Friday said although an immediate lockdown is not what the country needs if the preventive measures are not working, it would be appropriate for President Akufo-Addo to impose a restriction on movement.
This, Mr Kwakye said, would give the public health and medical sectors time to scale up and effectively manage patients who have already contracted the virus.
Three more persons have died from the novel coronavirus as the country recorded 658 new cases by January 18.
This brings the death toll to 361 and 2,413 active cases, according to the Ghana Health Service (GHS).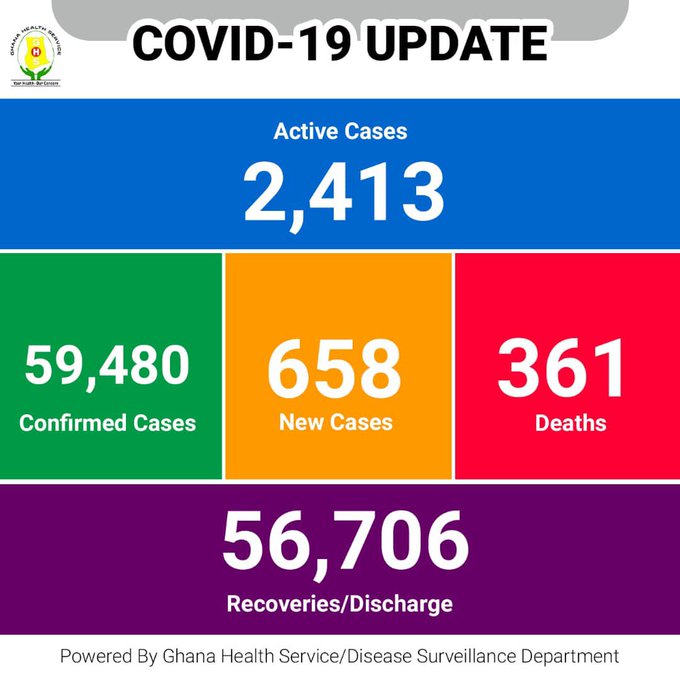 GHS data further indicate that 28 patients are currently at a critical stage with 83 others in severe conditions.
The spike in cases, the death of prominent persons from Covid-19 and the disregard for safety protocols has raised a lot of concerns.
President Akufo-Addo in his last address said the citizens should help themselves by adhering to the protocols so he will not be forced to lock down parts of the country again.
Commenting on the conversation, the Research Fellow said, "I think the lockdown is a very blunt tool but it is a very effective for slowing down the rate of transmission and buying the health system and public system time, if the other measures are putting place are not very effective," he indicated.
In the meantime, however, the Research Fellow asked government and other relevant stakeholders to prioritise the enforcement of the safety protocols before considering a lockdown.
"If we are looking at the data, the situation on the ground, the hospitalization rate, and compliance levels. And if we are not able to get all of those things that we need to see done; reduce social gathering, more mask wearing, social distancing in public transport, special contact tracing, increase testing; we will not be able to get our hands around the situation quickly enough to break the mode of transmission," he stated.
Already, President Akufo-Addo in his 22 address to the nation warned to re-impose restriction on movement should the active Covid-19 cases continue to rise.
The President noted "We do not want to go back to the days of partial lockdowns, which had a negative impact on our economy and on our way of life.
"But should that become necessary, i.e., should the number of active cases continue to increase at the current rate, I will have no option but to re-impose these restrictions because it is better to be safe than to be sorry."
To avert a second lockdown, he called on all and sundry to take respect and adhere to the Covid-19 safety protocols that has been somewhat 'abandoned' by many.